My first sailing craft, a Sailfish, was built by a group of fathers as kits. Here I sail the Neversink on my ancestral waters, the Navesink River in New Jersey. In the right background is the Monmouth Boat Club.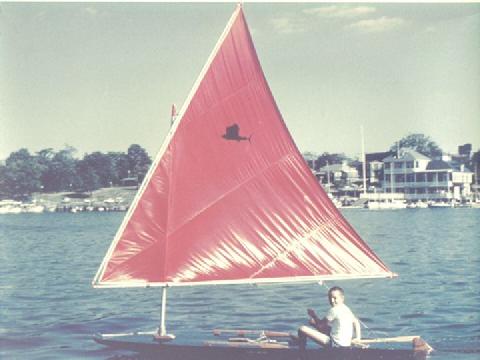 I moved up to the Laser during my singlehanded racing career. This was a regatta in Charleston, SC (before I moved here). I have won the leeward pin in this start on the Ashley River. Photo Russ Davies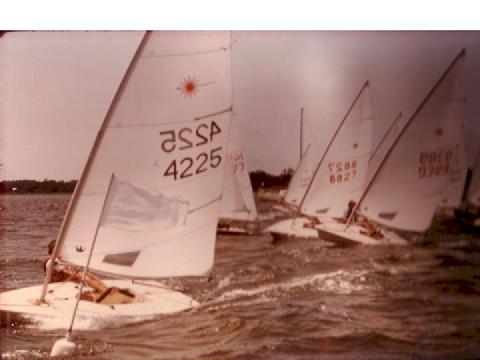 This is a photo with me buried beneath the spray while sailing in a winter gale on the Banks Channel behind Wrightsville Beach, NC. The sail has a triple reef, and still loads of power in the gale. Photo Russ Davies.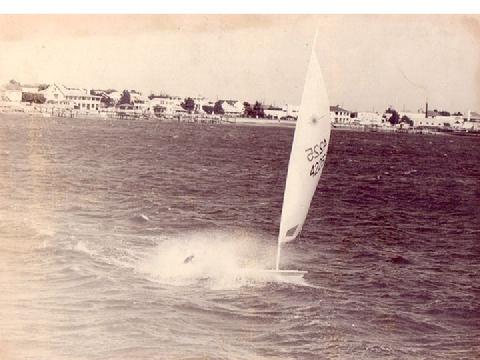 I bought a used Hobie 16 during the 1970's and enjoyed the speed of this craft. I also made an epic sail with my friend and photographer Russ Davies (pictured with me to the right). We sailed from Wrightsville Beach up to the Outer Banks (Portsmouth Island), and then into Oriental up the Neuse RIver. When the wind swung round to NE we made the return sail. For full account see An epic sail.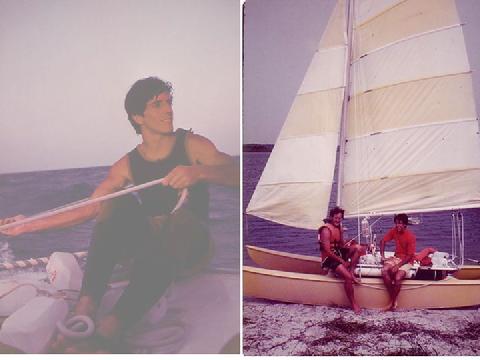 I have come full circle to a "board" boat, the Sunfish. Here I am heading out toward Andersonville Creek on Kingfisher with Bull Island in the distance. Photo Susan Raynor.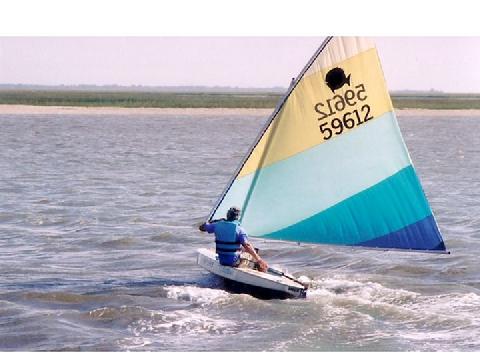 To watch some filmed sailing action, you may want to check out Nice day for a capsize.