Buried treasure in Awendaw, SC? An old map, found in dusty Raynor archives, pointed out an "X" marking the spot.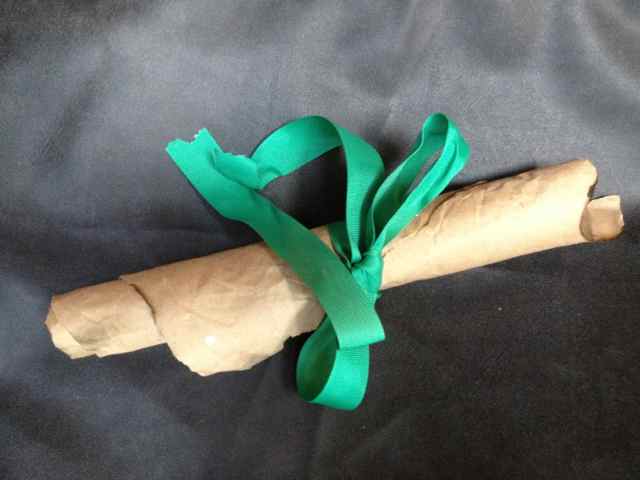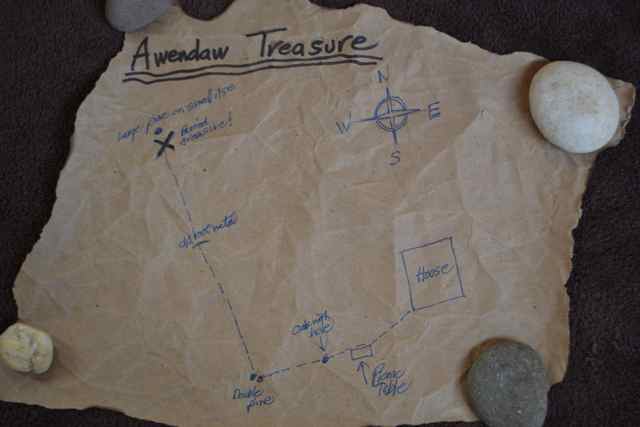 But buried Raynor pirate treasure – far-fetched? [Actually, one of my forebears, Josiah Raynor, grew up on Long Island in the eighteenth century, and learned his trade sailing in the bays and Long Island sound. He shipped out with the privateer Thomas Tew in the 1690's, and somewhere off the coast of Africa Tew and his crew transitioned to straight piracy. They consorted with a flotilla of pirates including Henry Avery into the Indian Ocean and Red Sea, and Raynor returned to Long Island with a good share of loot.]
Working together with Sully in our pirate personas (Sully as Jake, and me as Captain Bop), we consulted the treasure map,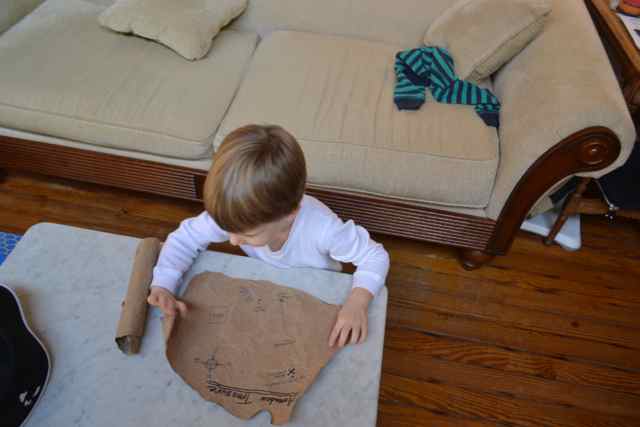 made our preparations, and grabbing tools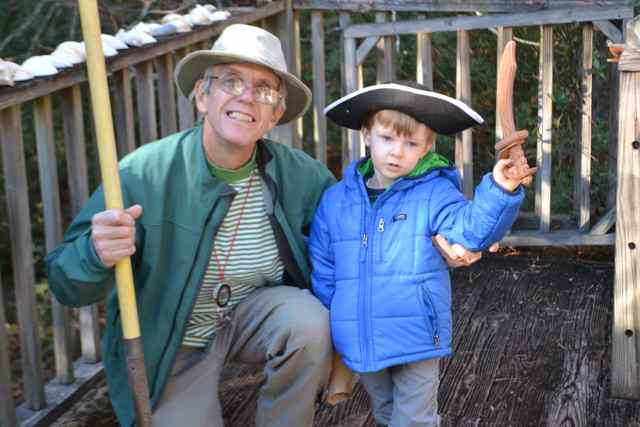 headed out for the buried treasure, somewhere behind the house in the woods.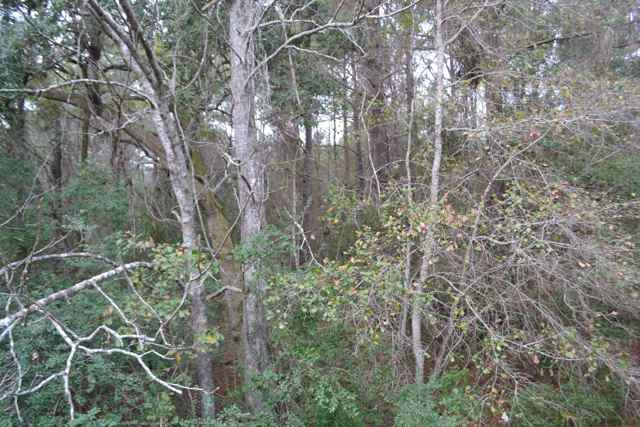 Besides the map, there was a page of directions giving us specifics, with directions, landmarks, and distances measured in PP's (pirate paces).
From table SW of house walk 5 PP to oak with hole.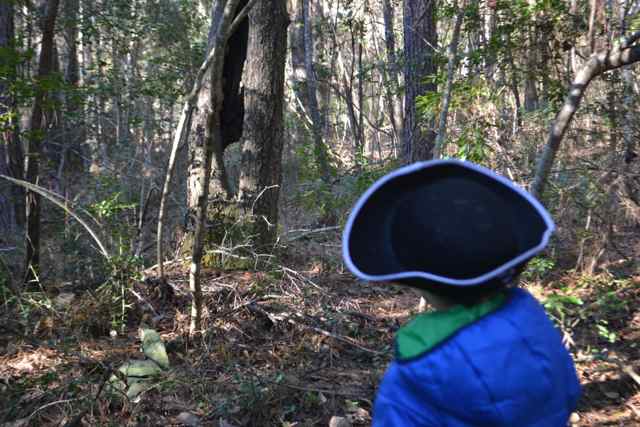 Walk WSW 13 PP to twin pines.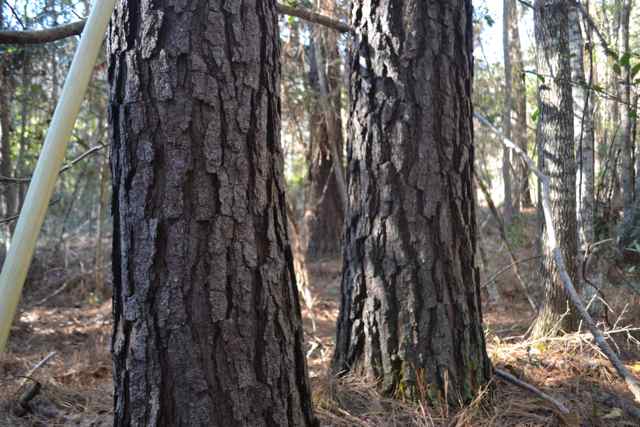 Turn and walk NNW 29 PP to old roof metal. [Remnant of Raynor roof section blown off in 1989 courtesy of Hurricane Hugo.]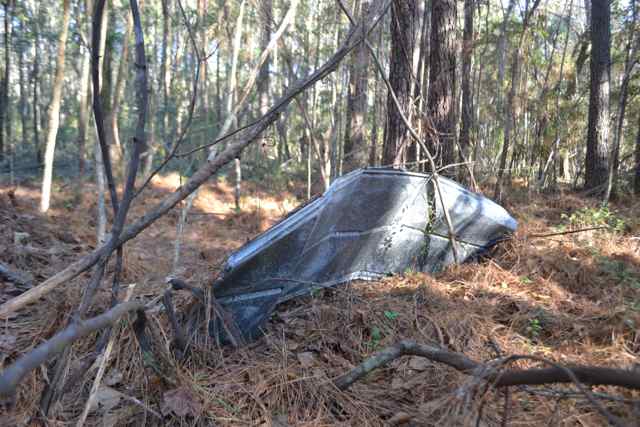 Continue to walk NNW 24 PP to tall pine on small rise.
Probe for chest in front of tree. [Also on the alert for interloping pirate bandits.]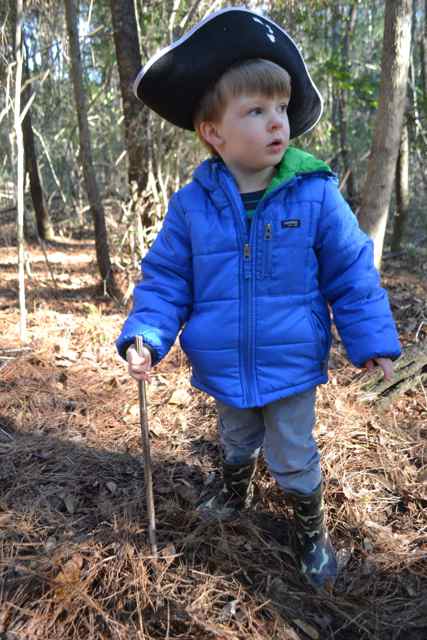 Dig there for the Treasure! [Amazing how hard it was to find the treasure buried the day before!]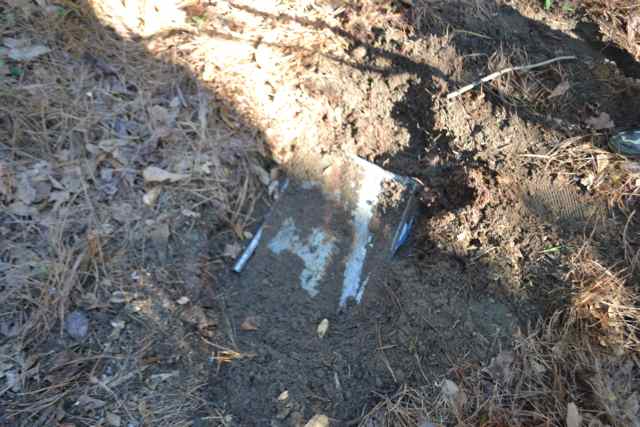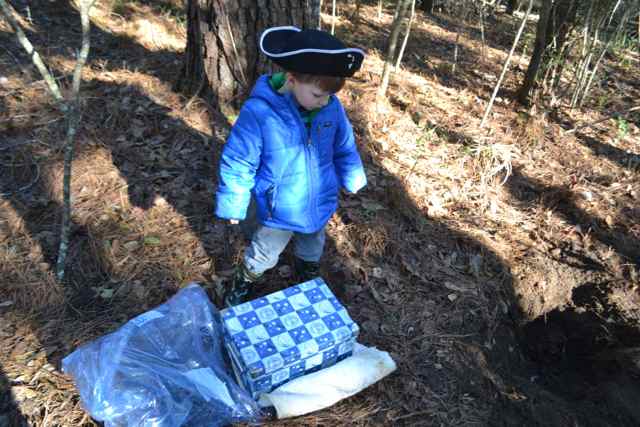 After finding the treasure, we returned to the house to open the chest, and inspect the loot. There was a chest inside the chest, an exotic hand carved wooden box from India.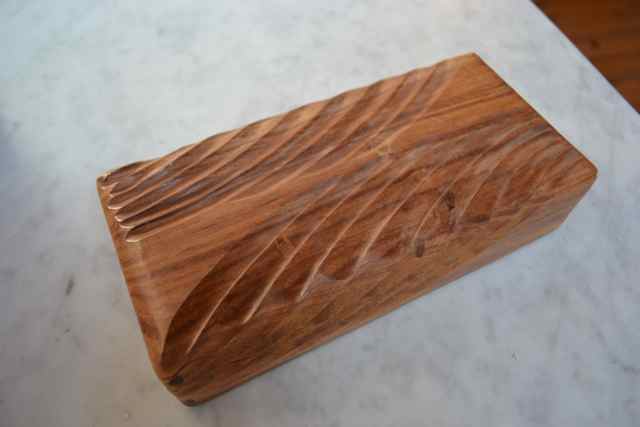 Inside were further treasures: shell, tumbled stone, petrified wood, brass book mark, etc, all with family connections.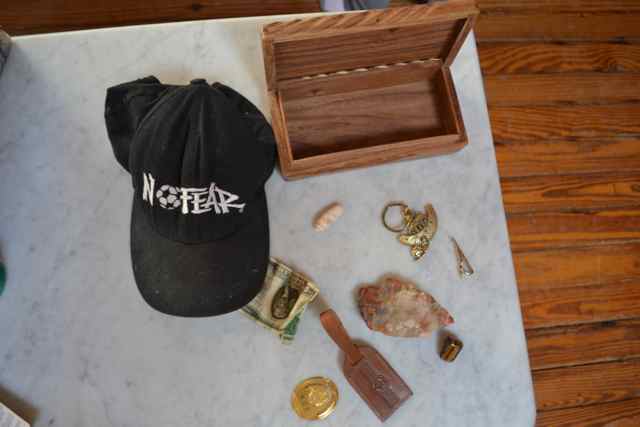 And one last item: another small scroll stating "More treasures await ye".