Ten years ago, I had my first encounter with the largest alligator on Bull Island, and surely the largest in South Carolina. This huge reptile was awarded a name befitting of its gargantuan mass – Alligatorzilla, or Gatorzilla (even Zilla for short).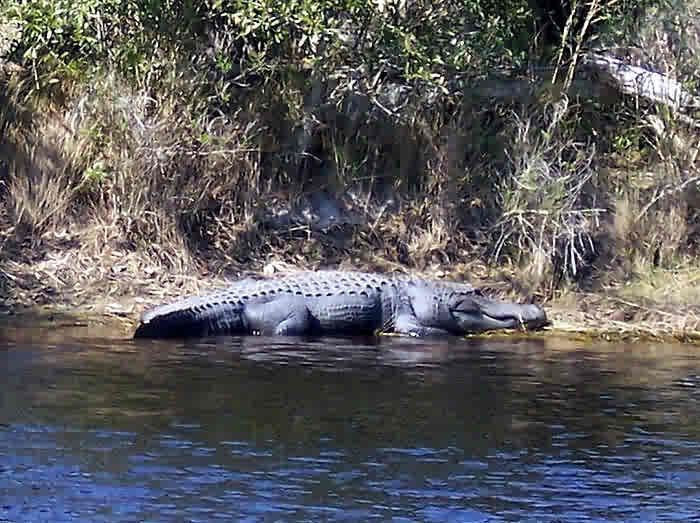 My first encounter was memorable (see Prologue from Tracing the Cape Romain Archipelago). I  have observed him occasionally over the years, but have not for the past several. A combination of events brought him back into my awareness. A conversation with Phil Wilkinson about his alligator research on South Island expanded my understanding of the longevity of these crocodilians. Phil has studied specific individuals for a number of years, and followed their aging into the nineties. In fact he found females continuing to reproduce into their nineties! Additionally, I saw a photograph from my friend Will Christenson – Captain Will on the Bulls Island ferry Caretta. The picture shows his boot next to an alligator print much larger than his shoe.
Photo courtesy Will Christenson.
Taking these signs, it seems time again to venture out on Kingfisher to take a look on the island for this Lowcountry legend, and the coming weekend seems right.