Winds from the northeast 15 – 20 knots with gusts to 25 knots. Small craft advisory throughout the day. Seems like those guys should be careful or stay home. 
As I arrived at the landing, a bald eagle perched on the rope railing of the dock. Scrutinizing me, it took flight, wheeled off downwind, and landed in the top of a live oak tree fifty yards away.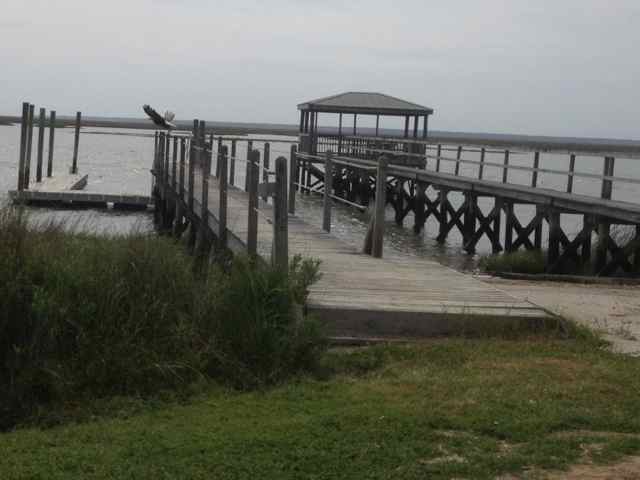 It was a most positive sign for a sail promising plenty of wind and wetness. I treated this trip as a physical workout, and began with a difficult beat against the tide out Venning Creek to Bulls Bay. Leaving the Intracoastal Waterway to access Venning, I noticed a kayaker coming out of the marsh, and luffed for a gam. He continued on with limited acknowledgement, the wind and tide behind him. The incoming tide was full bore as we tacked to and from between the banks of the creek, battling the elements in penetrating deeper into the marshes of Cape Romain. As the creek's course bent closer to the east, we continued on a long close hauled port tack, the Bay ahead.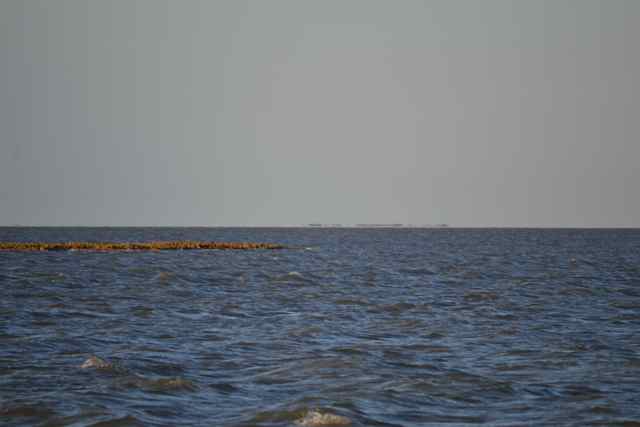 Venning Creek outlet to Bulls Bay, 2013.
We carried right through to the opens waters, and once clear bore off. It was now time to cash in the spoils of all that upwind and uptime work, and sail freely down the Bay until taking the incoming tide back through Andersonville Creek to the landing. Wet and wild dividends they were as we surfed across the Bay on waves building on the long NE/SW fetch. I strained to keep my landmarks straight so I would know where to make the turn toward the creek's mouth. We were the only pleasure boat navigating the rough waters, and Kingfisher thrived on this point of sail. A black fin appeared, and then a dolphin pod, at seemingly the right place to make the jibe toward the homeward course. Flying in toward the creek's mouth, I spied to leeward the telltale sign of a loggerhead turtle taking a breath on the surface. It was my first loggerhead sighting of 2015 – another fine sign on a lively spring sail.