New York, New Jersey, and Pennsylvania were a frozen world. Fields were snow covered,  the air was frosty, and waters were iced over. Here is a sampling.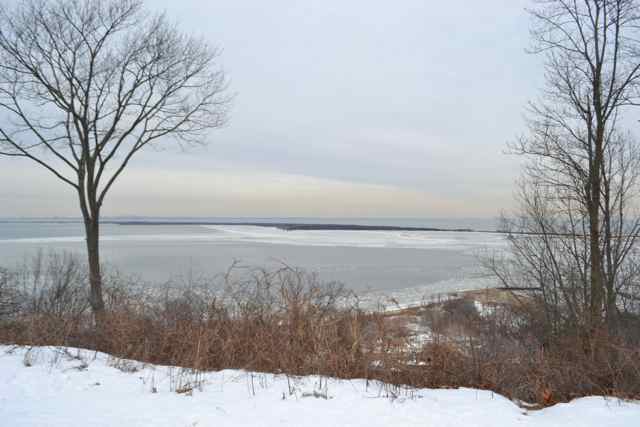 Ice across from Atlantic Highlands to Sandy Hook.
Manhattan in the distance.
Snow on dunes at Sandy Hook. Iceboats on the navesink riverclassic boat with some parts over 100 years old
flying downriver
Judy Drew Fairchild found a great video showing iceboating on this river – Ice Boating at the NSIBYC (note – North Shrewsbury River and Navesink River are the same body of water).
cranberry bog in the "Pines"frozen delawareopen pool for geesea famous crossingupriver